Omnex Winter Navigator 2020
The Navigator - 2020 WINTER edition is released! Since its first publication in 1985, Omnex has been proud to provide value for our clients every year through our newsletter. The Navigator focuses on Business Excellence and Continual Improvement. We hope the information in the Navigator will help your organization to better familiarize itself with the changes happening in our industry.
GM, Ford, and Chrysler had established a not-for-profit organization, AIAG, in the early 1980's with the mission "To improve its members' competitiveness through a cooperative effort of North American vehicle manufacturers and their suppliers." In the late 1980's, the US Automotive industry suppliers, through auspices of the American Society for Quality (ASQ), approached the VPs of Purchasing for GM, Ford, and Chrysler and explained the burden of multiple standards that were being imposed on the supply base. Not only were there multiple OEM standards, but there were also 100s of tier-one standards as well. – By Gregory Gruska, VP, Omnex Systems
New technologies and an expanded supply chain have increased design and production complexity.
Product design in autonomous and electric vehicles requires a product architecture of systems, subsystems, hardware, and software, as well as requirements management and the "Engineering V." Electronics, hardware, and software in the product also necessitate new software standards. Automotive SPICE, a software capability standard required by many OEMs, has the voice of the customer translated into system architectural requirements, which flow down to system requirements, then to software architecture, next to software requirements, and finally into unit requirements. As the requirements flow down, customers, suppliers, sub-suppliers must work closely together because product development of Functional Safety, SOTIF, Cyber Security, and AIAG-VDA FMEA demands linked development. – By Chad Kymal, CTO, Omnex Inc. and Gregory Gruska, VP, Omnex Systems
When we think about IT Security, we typically think about the large hacks that were reported in the press. When viewed as a whole, we can understand the magnitude of lost data. It is no surprise that these hacks are what come to mind when we think about information security management did not provide the impetus and focus inside the organization. We believe there are numerous other hacks that aren't making the news because they are manufacturing and design organizations and aren't affecting the general public. – By Chad Kymal, CTO, Omnex Inc.
Never in the metropolis of Shanghai, home of 25 million residents, has there been so much enthusiasm, passion, and participation around the subject of 'garbage'. Starting from 1 July 2019, the city's lately issued 'Regulation of Shanghai Municipal Household Waste Management' will take effect. Discussions and posts are everywhere on the newspaper, TVs, and the Internet including social media platforms like WeChat, WeiBo and Douyi, demonstrating the public's eagerness to learn about how to sort out trash correctly. According to the new Regulation, waste will be collected separately under four categories, namely recyclables, hazardous waste, 'wet'/ kitchen, and 'dry'/other waste. Individuals and businesses that fail to follow it are liable to fines. – By Lily Xie, Omnex General Manager, China
The AIAG Quality Summit took place on Oct 2nd and 3rd, 2019, where the much-awaited announcement of the AIAG-VDA FMEA transition was made by the OEMs and CSR. Four OEMs presented their transition plans to AIAG-VDA FMEA 1st edition. FCA is ready to accept supplier submissions of either AIAG FMEA 4th edition or AIAG-VDA FMEA. FCA is going to encourage suppliers to submit AIAG-VDA FMEA because they see it is new and more active developments will take place to improve FMEA.
Speaker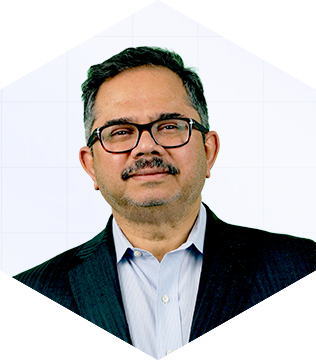 Chad Kymal
Chad Kymal is the CTO and Founder of Omnex Inc. He is the author of seven books and more than 100 papers including several on integrated management systems. Chad is currently on the writing committees for several standards including TC 22/ SC 32/WG 8 for ISO 26262 (Functional Safety), ISO/TC 176 for ISO 9001:2015 (Quality Management), ISO/TC 207 for ISO 14001:2015 (Environmental Management), and PC283 for ISO 45001 (Health and Safety Management Systems). He founded and was the CEO of an Automotive registrar for over 10 years and is familiar with conducting audits, being witnessed for audits, and also evaluating auditors and assessors. He authored and teaches a course for 3rd Party Auditors for Automotive Registrars on behalf of International Automotive Certification Bodies Association (IACBA). This course explains how 3rd Party Auditors audit IATF 16949 in an environment that includes ASPICE, Functional Safety and Product Cybersecurity. He is currently rolling out the course to global 3rd Party Auditors for IATF 16949. Chad has spent over 20 years in system, hardware and software development in various capacities. He assesses and works in automotive system, hardware and software for Agile, ASPICE, and Functional Safety ISO 26262. Chad is also currently an intacsTM certified Principal Assessor for Automotive SPICE.
Speakers:
Andrei Samoila
Date and Time:
Nov 30, 2023 11:00AM EST
Register
Speakers:
Chad Kymal, Juan Pimentel, Vignesh Sambandan
Date and Time:
Dec 14, 2023 11:00 AM EST
Register