Creating Integrated Value: Beyond CSR and CSV to CIV
Creating Integrated Value, or CIV, is an important evolution of the corporate responsibility and sustainability movement. It combines many of the ideas and practices already in circulation -- like corporate social responsibility (CSR), sustainability and creating shared value (CSV) - but signals some important shifts, especially by focusing on integration and value creation. More than a new concept, CIV is a methodology for turning the proliferation of societal aspirations and stakeholder expectations - including numerous global guidelines, codes, and standards covering the social, ethical, and environmental responsibilities of business - into a credible corporate response, without undermining the viability of the business. Practically, CIV helps a company to integrate its response to stakeholder expectations (using materiality analysis) through its management systems (using best governance practices) and value chain linkages (using life cycle thinking). This integration is applied across critical processes in the business, such as governance and strategic planning, product/service development and delivery, and supply and customer chain management. Ultimately, CIV aims to be a tool for innovation and transformation, which will be essential if the business becomes part of the solution to our global challenges, rather than part of the problem.
Speaker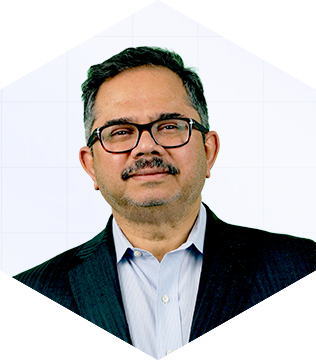 Chad Kymal
Chad Kymal is the CTO and Founder of Omnex Inc. He is the author of seven books and more than 100 papers including several on integrated management systems. Chad is currently on the writing committees for several standards including TC 22/ SC 32/WG 8 for ISO 26262 (Functional Safety), ISO/TC 176 for ISO 9001:2015 (Quality Management), ISO/TC 207 for ISO 14001:2015 (Environmental Management), and PC283 for ISO 45001 (Health and Safety Management Systems). He founded and was the CEO of an Automotive registrar for over 10 years and is familiar with conducting audits, being witnessed for audits, and also evaluating auditors and assessors. He authored and teaches a course for 3rd Party Auditors for Automotive Registrars on behalf of International Automotive Certification Bodies Association (IACBA). This course explains how 3rd Party Auditors audit IATF 16949 in an environment that includes ASPICE, Functional Safety and Product Cybersecurity. He is currently rolling out the course to global 3rd Party Auditors for IATF 16949. Chad has spent over 20 years in system, hardware and software development in various capacities. He assesses and works in automotive system, hardware and software for Agile, ASPICE, and Functional Safety ISO 26262. Chad is also currently an intacsTM certified Principal Assessor for Automotive SPICE.
Speakers:
Chad Kymal, Juan Pimentel, Vignesh Sambandan
Date and Time:
Dec 14, 2023 11:00 AM EST
Register