Considerations of Functional Safety, Automotive SPICE®, and Cybersecurity in Automotive New Product Development
Organizations in the automotive and other industry sectors such as steel, plastics, and semiconductors have been heavily influenced by automotive industry standards and practices like IATF 16949, Advanced Product Quality Planning (APQP), Failure Mode and Effects Analysis (FMEA), and Production Parts Approval Process (PPAP). Excluding the IATF 16949 which is the Automotive Quality Management Systems Standard, the others are collectively called "Core Tools" which include Measurement System Analysis (MSA) and Statistical Process Control (SPC).
Product design in autonomous and electric vehicles requires product architecture of systems, subsystems, hardware, and software, as well as requirements management and the "Engineering V." Electronics, hardware, and software in the product also necessitate new software standards. Automotive SPICE®, a software capability standard required by many OEMs, has the voice of the customer translated into system architectural requirements, which flow down to system requirements, then to software architecture, next to software requirements, and finally into unit requirements. As the requirements flow down, customers, suppliers, sub-suppliers must work closely together because product development of Functional Safety, SOTIF, Cyber Security, and AIAG-VDA FMEA demands linked development.
During the last 10 years, a significant number of new technologies have been introduced in automobiles, including autonomous braking, auto lane change, adaptive cruise control, vision-based driver assistance systems, and various sensor-operated driver warning systems. It is expected that soon, more than 50 percent of a new car's value will be found in its electronics (i.e., semiconductors) and software.
About the Author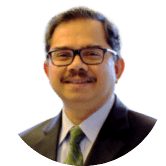 Chad Kymal is the CTO of Omnex Inc., an international consulting and training organization headquartered in the United States. After graduating from the General Motors Institute, Chad spent a number of years working at General Motors and KPMG. Over the course of Chad's successful career, he has served on the Malcolm Baldrige Board of Examiners and has received numerous quality achievement awards, including the Quality Professional of the Year award by the American Society for Quality (ASQ) Automotive Division in 2005. In addition to his bachelor's degree from GMI, Chad holds both a master's degree in industrial and operations engineering from the University of Michigan and an MBA Cum Laude from the University of Michigan. He is a member of Tau Beta Pi.
Chad both developed and teaches auditor training for ISO 9001, ISO 14001, and ISO 45001, as well as an Integrated Management Systems Lead Auditor training course where all three standards are combined in a single audit. Chad is the founder of AQSR, a global registrar that routinely provided integrated audits in QMS, EMS, and OHSMS. Chad is also on the ISO/TC 176, ISO/TC 207, PC283 committees for ISO 9001:2015 (Quality Management), ISO 14001:2015 (Environmental Management), and ISO 45001 (Health and Safety Management Systems.
Omnex has been working in the Automotive industry for 30 years and Omnex principals been active in writing different automotive standards including QS 9000, ISO/TS 16949, Semiconductor Supplement, APQP, FMEA, and Core Tools. Chad conducted the first worldwide witness audit for QS 9000 a predecessor to IATF 16949. He is the author of seven books and more than 100 papers including several on integrated management systems.
Chad has spent over 20 years in System, Hardware, and Software development in various capacities. He assesses and works in Automotive Systems, hardware, and software for Agile, ASPICE, and Functional Safety ISO 26262.
Chad is a certified Lead Auditor for IATF 16949, ISO 14001, ISO 9001, FSSC 22000, HAACP, ISO 45001, AS9100, ISO 13485 and teaches many other courses for Omnex. He is also an INTACS certified assessor for ASPICE.
Download this Whitepaper to learn about the considerations of Functional Safety, Automotive SPICE®, and Cybersecurity in automotive new product development.