Enhance the Organization's Potential with APQP and PPAP (AS9145) – Infuse your AS9100 QMS with AS9145
Moving forward in Aerospace there are two key documents, AS9100 (the latest revision to the QMS) and AS9145 (Aerospace's approach to Risk Mitigation). Both standards, when combined are beginning to have a significant impact in the Aerospace industry. These standards integrated into one system are helping companies develop and implement robust business strategies both internally and to the supply base.
This webinar will address some best-in-class concepts and solutions for implementing APQP/PPAP systems in suppliers in all key industries, woven seamlessly into an existing QMS, even basic ISO 9001. Our goal is to illustrate the benefits of APQP/PPAP in the supply base, to avoid some of the errors of the past in this effort, dispel some common concerns, and assist companies to become industry leaders through teaching, cooperation, and communication. Watch the recording to know how AS 9145 in the supply chain can benefit you even before it becomes a required certifiable standard.
Speaker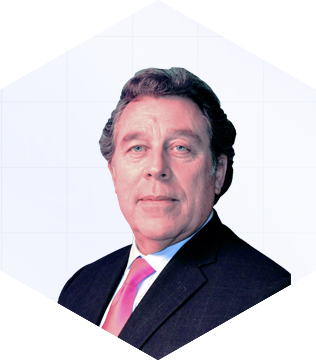 Dave Watkins
Dave Watkins is the Executive Vice President and Director of International Operations for Omnex, Inc., Dave has a wide range of experience encompassing full profit and loss responsibility in General Management, as well as manufacturing, production, Human Resources and distribution management in a variety of industries. His experience includes extensive work with Ford Motor Company including being on the Ford QOS Development Team (QOS Wheel Team) and assisting with the implementation of Ford Q1. His Ford experience also includes FCSD and GPDS including helping develop and deploy new product launch in multiple companies globally.
Speakers:
Chad Kymal, Juan Pimentel, Vignesh Sambandan
Date and Time:
Dec 14, 2023 11:00 AM EST
Register