Best Practices for Implementation of TISAX and Information Security Controls
Automotive manufacturers are increasingly aware of the information security concerns associated with sharing intellectual property and domain expertise within their supply chain. Information security management and ensuring adequate checks and balances on the information secure sharing networks, has become an important prerequisite to doing business with their suppliers.
Several automotive manufacturers (Original Equipment Manufacturer OEM's) now require their tiered suppliers to demonstrate proof of an active, continuously improving Information Security Management System (ISMS). This guarantees protection goals for confidentiality, integrity, and availability of critical business information and assets are achieved.
Globally, Omnex and its international offices provide ISMS and TISAX solutions, management system auditing and competency training to a wide range of clients. Several of our TISAX clients operate in more than 20 different locations and employ over 10,000 persons. Each location we serviced, came with its own unique (IS) management system scope and varied expectations from relevant interest parties (aka. stakeholders).
For many of our clients, the diversity of their customer base required them to simultaneously manage multiple IS frameworks, such as ISO 27001, FedRAMP, TISAX, HITRUST, and NIST 800. Read this case study to know how Omnex was able to provide SMEs with expertise in implementing each of these frameworks.
Speaker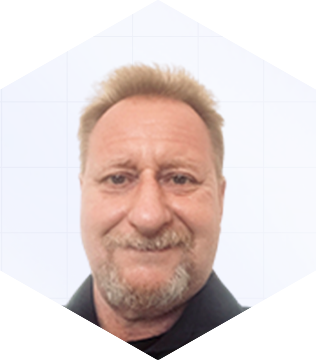 Martin Hettwer
Martin Hettwer is the Managing Director for Omnex Europe. He is also the Director of Integrated Management Systems, a senior consultant and certified corporate trainer for Omnex Inc. As an Operations and Program (APQP) Manager, he has launched nine (9) new manufacturing and assembly plants, and is a leading SME for new production facility launches. Previously employed by Toyota in their new product development group, Martin focused on gated Program Management for new vehicle and assembly plant launches.
Speakers:
Chad Kymal, Juan Pimentel, Vignesh Sambandan
Date and Time:
Dec 14, 2023 11:00 AM EST
Register