Omnex Approach to implementing Automotive SPICE® at organizations
Organizations in the automotive supply chain already know the importance of being certified to IATF 16949 (ISO 9001 if the organization is design only). The standard was revised in 2016 to incorporate requirements for embedded systems development . The updated requirements mandated that if the organization was developing embedded systems, they must use a process for quality assurance for their products. A software development assessment methodology must be used to assess these software development processes. This also meant that software development capability assessments must be included in the internal audit program. If the organization had suppliers working on product development for these embedded systems, the supplier selection and ongoing monitoring should also address software quality assurance at the supplier. In the industry, two main options of Automotive SPICE and CMMI were available; Automotive SPICE became the OEM's and suppliers preferred approach.
As the mix of electronic and software components has exponentially increased over the past few decades, the standards governing the development of these products had to evolve to accommodate the product complexity. But the question remained for most organizations on how to transform your existing Management system based on IATF 16949 or ISO 9001 to accommodate these standards such as Automotive SPICE, ISO 26262 Functional Safety, ISO/SAE 21434 Cybersecurity, ISO/PAS 21448 SOTIF.
Omnex has been at the forefront advocating for the Integration of management systems for decades and has also successfully integrated at least 9 out of the 16 processes within the VDA scope of Automotive SPICE for many of our customers, where their journey started at different levels of Automotive SPICE capability level including level 0 and/or where they were only certified to IATF 16949/ISO 9001.
https://www.omnex.com/iatf-16949-2016-training
Speaker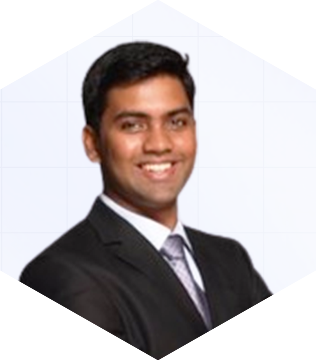 Nikhil Unnikrishnan
Nikhil Unnikrishnan is a Consultant with a broad range of experience, involved in the design & development of hardware, software and mechanical systems and components. He has worked with organizations to analyze process deficiencies and drive improvement by implementing best-in-class practices conforming to internationally recognized standards such as Automotive SPICE®, ISO 26262 Functional Safety, ISO 9001 & IATF 16949 Quality Management Systems. Nikhil has been involved with performing detailed documentation reviews, Automotive SPICE®, Functional Safety & QMS assessments, process documentation development and conducting roll-outs for numerous leading automotive organizations including multiple Software and Hardware systems. Mr. Unnikrishnan is a Certified Green Belt in Lean Six Sigma Methodologies (CLSSGB) and also Certified Quality Process Analyst (CQPA). He is an Exemplar Global certified Lead Auditor for IATF 16949:2016 and ISO 9001:2015.
Speakers:
Chad Kymal, Juan Pimentel, Vignesh Sambandan
Date and Time:
Dec 14, 2023 11:00 AM EST
Register